Presentation video
Take a look at our presentation video and get a little taste of the activities and adventures.
Activity Calender
Always a lot of fun activities for children as well as adults.
See the Activity Calender!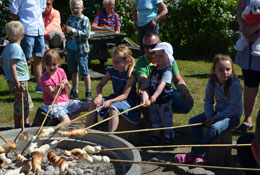 Camping
Enjoy the vacation in your caravan at one of our many wonderful sites.
Read more!
Luxury Cabin
Do you want to go camping without compromising? Try our luxury Cabin!
Read more!