Facilities
Wireless internet
Family bathroom and baby bath
Kitchens
Laundry
Car wash area and auto camper service
TV room
Quick stop
Barbecue with tables and benches
Put and Take lakes only 2 km from the site
Easy to enjoy
At Nordstrand Camping we want you to have a good time. Therefore we have all the facilities to make it easy for you and your family to enjoy your holiday. And you'll quickly learn to appreciate them!

For the families with children we offer you some special family bathrooms with baby bath and more. On the camping site you will also find kitchens, laundry, barbecues and everything you need to just enjoy your vacation.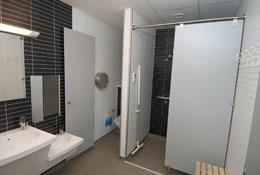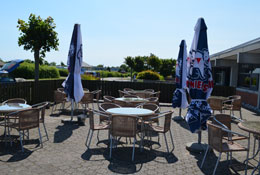 Practical information
The Kiosk on the site is open all days in the period 3.4 – 16.8. Here you can also buy bread for breakfast in the weekends (not in the periode 13/4-8/5), holidays and in the summer vacation (week 27-33). From 16.8 the kiosk is close, but there is only 400 m to Fakta supermarket.